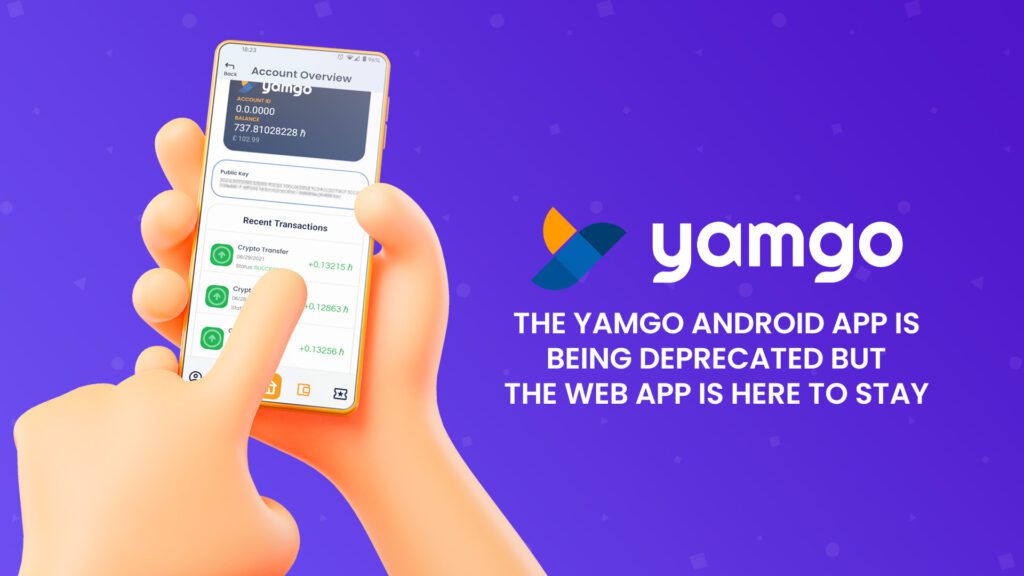 To date, Yamgo has two apps, one in the Google Play Store for Android, and the other for the Web. Yamgo has decided to remove the Android App from the Google Play Store, meaning you'll need to use our browser-based web app at app.yamgo.com to access your account and continue earning rewards.
Why has Yamgo made this decision?
The primary reason for this decision is based on the fact that the Android App, which is primarily developed by a 3rd-party team, is consistently running behind our web app in terms of the available features and functions, meaning that Android users are not able to access the newest features of Yamgo, like Watch, Learn and Earn, Network staking, the ability to view your NFTs and even more. This meant that the people who use the Android App are not only missing out on the newest features and updates but are also missing out on several opportunities to earn rewards.
Will This Affect My Account? What do I need to do?
The short answer is it won't. Neither your Hedera account nor Yamgo account will be affected by using the web app instead of the android app. All of your achievements, offers and referrals will be unaffected. You don't need to do anything.
I like using Yamgo on my phone. Can I use the Web app on my phone?
Yes, you can. You can either use the app in your browser or you can add it to the Home Screen on your phone so it'll feel just like any other app. In fact, you might find it to be faster, slicker and even better than the Android app.
How to add Yamgo to your Homescreen on Android
To add to the Home screen simply head to the Yamgo Web App
Click the 3 dots in the top right corner to open the menu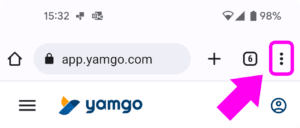 Tap "Add to Home screen" and you're done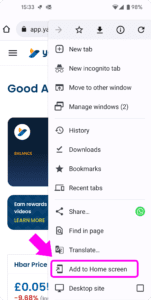 If you are on iOS you can even do the same thing in safari. Check out this guide on How to add Yamgo to my home screen on iOS.
What's next? Will the Android app come back?
Yamgo is focused on making the web app as fast, simple and effective as possible and giving you as many ways to earn rewards as we possibly can. We are looking to add more ways for you to earn rewards, better offers AND more things you can earn, such as NFTs and other tokens.